WHISKY IS THE SAME AS WHISKEY
There are important differences between whisky and whiskey in terms of the country of origin and their production methods. Scotland, Canada and Japan spell whisky (without "e"), whereas the United States and Ireland spell whiskey (with "e").
To qualify as scotch whisky**, the spirit must be distilled and matured in oak casks for at least three years in Scotland.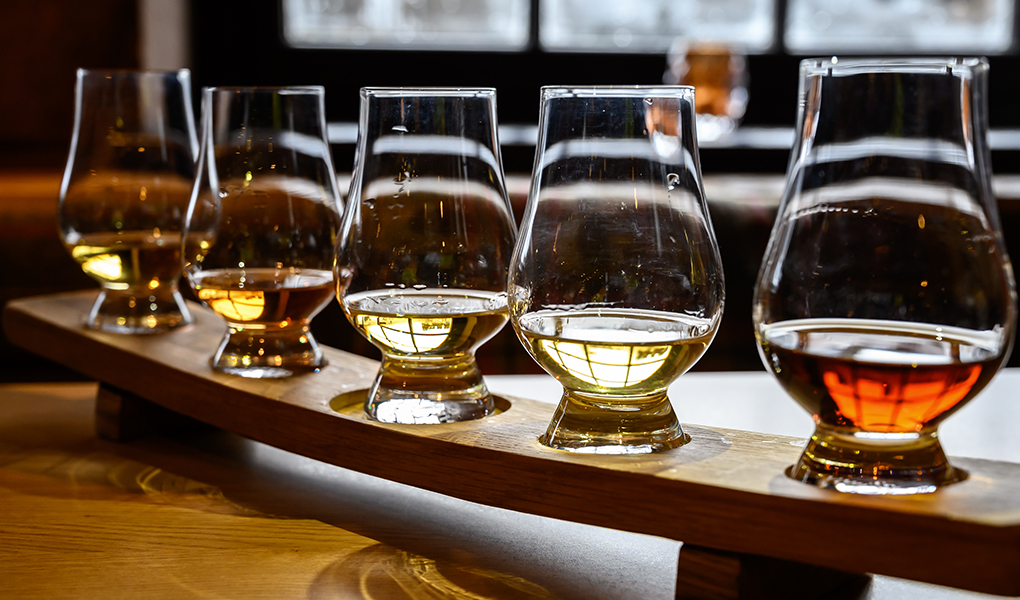 ALL WHISKY TASTES THE SAME
Whisky comes in an array of styles with different flavour profiles. It can be smoky, peaty, fruity, sweet with notes of vanilla, and many more.
For the most part, whisky gets its flavour from ageing in the casks. Each distillery has its own style of production, from the distilling process to selecting casks for maturation, that contribute to a unique taste.
SINGLE MALT COMES FROM A SINGLE CASK
"Single" refers to a whisky produced by a single distillery, and not derived from a single cask.
Single malt scotch is made using 100% malted barley.
Single malt combines whisky that ages in different casks at the same distillery. It is distinct from a single-cask whisky — which matures in only one cask.
SINGLE MALT IS BETTER THAN BLENDED WHISKY
Single malt scotch has a uniform taste and particularly robust flavour of a single distillery. Blended scotch whisky has a diverse flavour profile — as it combines a variety of single malt whisky and single grain whisky from multiple distilleries.
Both single malt and blended whisky have their own outstanding merits.
WHISKY ISN'T FOR HOT, SUMMER WEATHER
Whisky can be enjoyed all year round — in the hot, tropical climate as well as on cold, winter days.
For hot summer weather, a chilled whisky (adding ice cubes or even a cocktail) is as refreshing as any other summer drink to beat the heat. Chilling whisky stone is a great way to enjoy cold whisky without diluting it.